Gift for workers who work from home
The ideal gift for home workers
For many entrepreneurs and companies, 'The New Normal' means that employees work more from home. That is not always easy for a team! A gift can help, as a thank you and to create extra bonding. The BE O bottle is a perfect gift these days: durable, unique and helps your employees stay healthy by drinking enough!
The BE O bottle as a sustainable gift
The BE O bottle is made of plantbased material instead of oil: sugar cane! The sugar cane comes from Brazil. A lot of CO2 is absorbed during the growth of the plant. Even more than that CO2 is emitted during the entire production and transport process! That makes the BE O bottle climate positive. How exactly do we do that? You can see that in the video below.
The design of the BE O bottle
The BE O bottle is very functional and easy to use. The bottle can be disassembled into separate parts. This makes it easy to clean and the bottle takes up less space when you store it. The bottle is dishwasher safe, recyclable and free from BPA. The plant material ensures that the bottle does not have a plastic smell or taste. Very nice! The bottle is produced in the Netherlands and assembled in the sheltered workshop. The design of the bottle is also from Dutch soil!
500ml / 17oz
Made of sugarcane
We plant a tree for every bottle sold
100% recyclable due to smart choice of materials
Modular, if empty, 40% space saving in your bag
Designed & made in Holland
Assembled in social firm
Dishwasher safe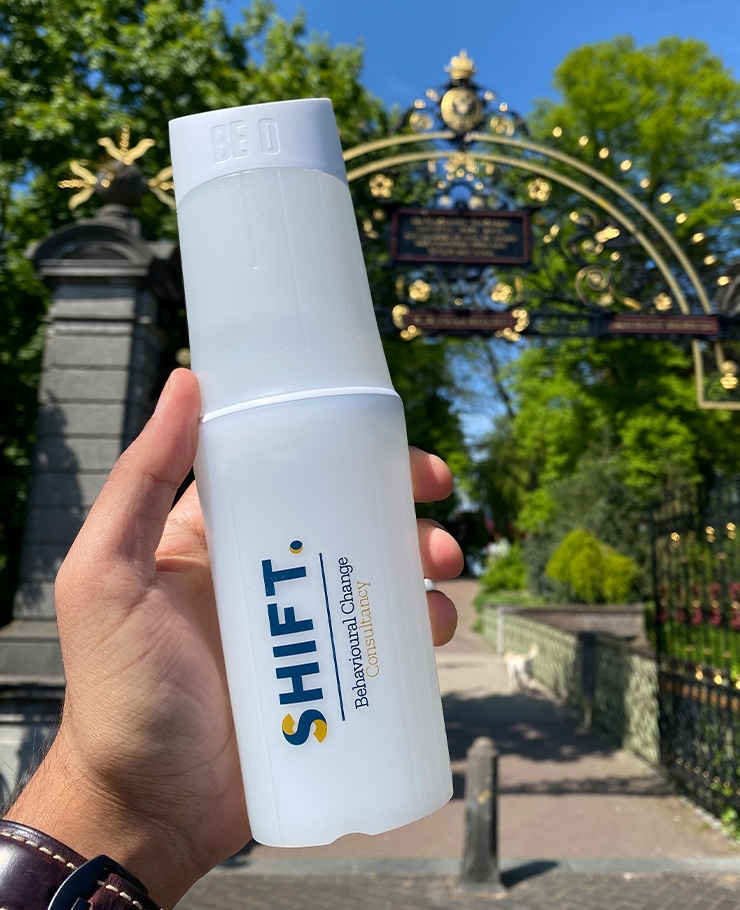 Request a printproof
Receive a printproof for free? Fill in the form and receive a personalized printproof within one working day.
Rather giving us a call? Don't hesitate: +3124-203 00 24