Sustainable Christmas package,
choose the BE O bottle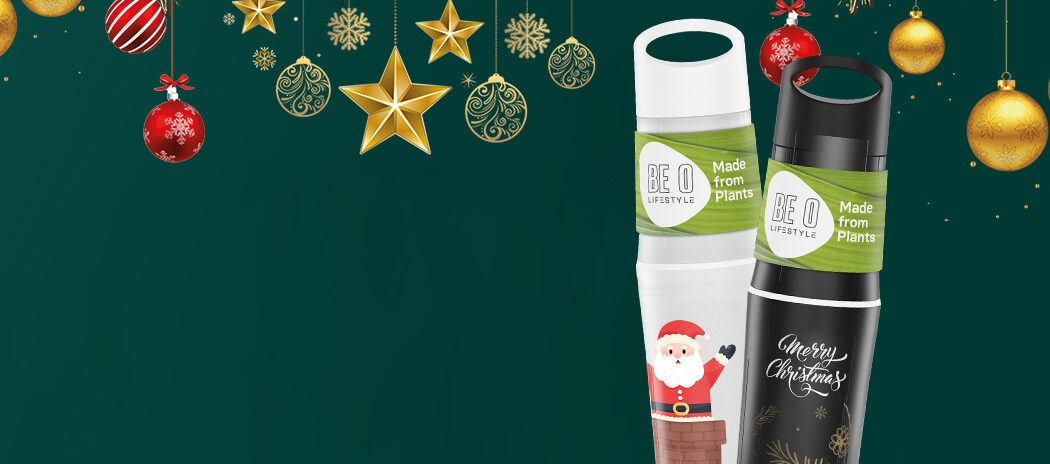 A sustainable Christmas package
It is a recognizable image in the Netherlands: at the end of December, just before the Christmas holidays, everyone with a big box under their arm. The Christmas package! Wouldn't it be great if the whole of the Netherlands would go home with a sustainable Christmas package. All I want for Christmas is climate positive impact!
Sustainable, practical bottle made from plants
The BE O bottle is a water bottle made from plants, sugar cane to be precise! This makes our bottles climate-positive, that is to say: as a plant, the BE O bottle has absorbed more CO2 than is emitted during production and transport. That is good for the earth! Plus: we plant a tree for every BE O bottle that sells. Not a Christmas tree, but one that gives the earth and people a helping hand!
• Free of BPA & other harmful substances • Food safe • 100% recyclable • Bottle and cap: BIO-HDPE (BIO-high density polyethylene) • Ring in the middle: BIO-TPE (BIO-thermoplastic elastomer) • Ring in cap: BIO -TPE (BIO-thermoplastic elastomer) • Natural color pigments
The BE O bottle also contributes to a circular economy. We use residual flows from the sugar cane plant. Here's how it works: sugar cane is grown for the production of cane sugar. This releases two residual flows that we can use again: sugar juice and molasses. We use this to make our material for the BE O bottle. How exactly do we do that? Watch the video below.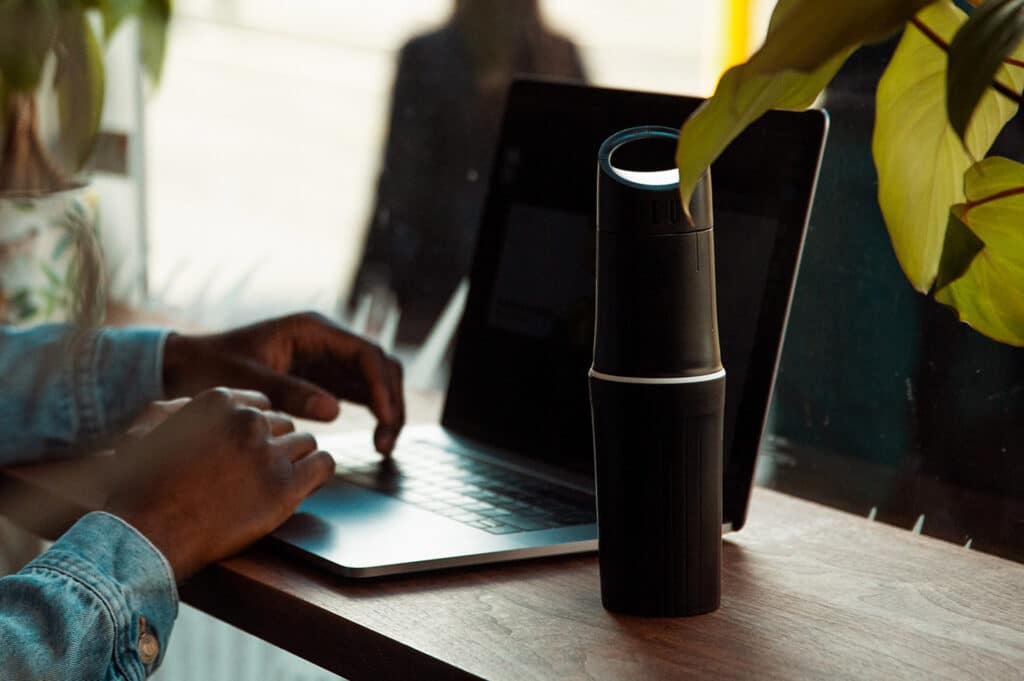 Print BE O bottle
A sustainable promotional gift becomes even better if it features your logo or message. Printing on the cap and on the bottom is possible from 40 pieces, a unique label from 250 pieces. The bottles are produced in the Netherlands and delivered from stock. Delivery time unprinted bottles: 1 working day Delivery time printed bottles: 10 working days